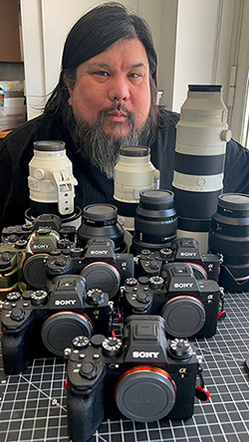 About Me
Single Dad, Guitar Player, Musician, Photo, Video,Amputee, Survivor.
Photography has always been a great passion that runs hand in hand with music and skateboarding. While I may have been limited by the gravity and circumstance during periods of my life, I never stopped shooting. I managed to accumulate an expansive collection over the years just shooting with various cameras from smart phones to school rentals.
In 2013 I was hit by a truck while I was pushing down 9th Ave on my skateboard. My life was instantly changed forever. I was laid up for three years. While they did everything to save my leg below the knee, three years into my recovery it became painfully clear I was never going to be able to use that leg normally ever again. The only choice left was to amputate or be completely dependent on crutches or a wheelchair.
Fast forward to this current chapter of my life, while recovery from the accident has at times been slow and painful, I have regained much movement from a prosthetic. I have been truly blessed to be able to upgrade my entire life and continue to pursue photography of different forms, styles, subjects at this level and hope to branch out even further. Just as I am a work in progress, so is this.

I will update this accordingly...when I find time...sooner rather than later